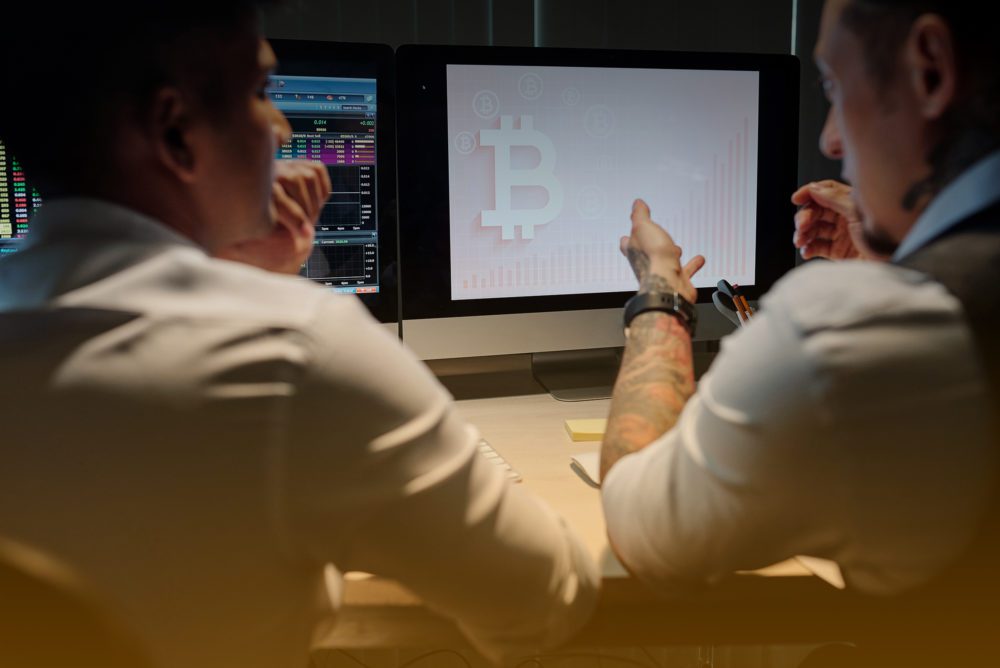 Cryptobase ATMs Guide to Crypto ATMs — Handy, Discreet, and Not Just for Bitcoin
In the late 2000s, when bitcoin was about to debut on the world stage, very few people imagined what would happen in just a few years. After its relatively slow start, bitcoin started gaining traction, and by 2013, things were picking up. 
That year was a benchmark for bitcoin for many reasons. It was the first time the cryptocurrency reached $1,000 in value, and in October, the world saw its first cryptocurrency ATM.
A Cryptocurrency Coup
It might be hard to understand just how significant this was from our current perspective. Today crypto ATMs are so popular and mainstream that searches for terms like "bitcoin machine locations" and "bitcoin ATMs near me" regularly top Google search trends. 
But back in 2013, bitcoin and the other four cryptocurrencies were still outsiders. While becoming increasingly more accepted, their value and reputation were nothing like it is today. Having an ATM was a symbol of crypto becoming more accepted into the mainstream financial world. 
The first crypto ATM, known as a Robocoin machine, opened in the Waves coffee shop in Vancouver, Canada, on Oct. 29, 2013. After that, Europe saw its first in Bratislava, Slovakia. The United States finally followed suit, and in February 2014, a cigar bar in New Mexico was the venue for the first American cryptocurrency ATM. 
These machines, however, were not licensed, and it took a few months for the very first "official" licensed bitcoin ATM to arrive. Finally, in May 2014, The Spitfire Grill in Seattle became the host of the world's first licensed bitcoin ATM.
Since then, those searches for "bitcoin machine locations" and "bitcoin ATMs near me" have dramatically increased. Today, over 32,000 crypto ATMs are available in the United States alone. 
How Do Crypto ATMs Work?
Crypto ATMs are also known as bitcoin ATMs or bitcoin machines. Interestingly, they're not only for bitcoin. They're straightforward to use. You can buy and, in some cases, sell cryptocurrency for cash. 
Buy Cryptocurrency
You can buy bitcoin with cash. You'll need the money you want to deposit, your mobile phone, and a digital wallet. 
The next step is to find a bitcoin ATM near you. That won't be a problem because they're just about everywhere these days.
When you're at the machine, select the "buy coins" option, enter your mobile number, and follow the simple instructions to make your cryptocurrency purchase. The crypto will be sent directly to your wallet of choice. 
Sell Cryptocurrency
Some bitcoin ATM providers do have certain ATMs that facilitate the selling of crypto. You simply transfer crypto from your digital wallet to the ATM. 
A unique ATM QR code facilitates this. You'll wait a few minutes for verification, and soon after that, you've got your cash. 
Not all bitcoin and crypto ATMs offer cash for crypto, but the best ones do. 
Are There Other Cryptocurrency ATMs Besides Bitcoin ATMs?
One of the most frequently asked questions is whether there are only bitcoin ATMs or if ATMs for other cryptocurrencies exist. The confusion is probably due to the terminology. In general, many people use "bitcoin" almost as a blanket terminology for all cryptocurrencies. However, the phrases bitcoin ATM and bitcoin machine refer to cryptocurrency machines or cryptocurrency ATMs and do not only offer bitcoin. 
At most crypto ATMs, you can usually buy or sell all the major cryptocurrencies. However, it's always best to check on the cryptocurrency ATM you'll be using first to determine if there are any limitations on the types of crypto available. It's also good to double-check the machine's ability to sell crypto for cash because not all of them have this feature. 
Cryptobase ATM facilitates the buying and selling of the biggest cryptocurrencies — bitcoin, ethereum, and litecoin.
Welcome to Cryptobase ATM
Cryptobase ATM makes buying and selling crypto easy, convenient, and discreet. We provide crypto ATMs to business owners looking to capitalize on the increased foot traffic associated with bitcoin ATMs. 
Since buying crypto at an ATM is becoming increasingly popular, businesses can attract people to their restaurants, bars, malls, convenience stores, or gas stations by hosting a crypto ATM. It's one of the best ways to draw organic traffic to your establishment and improve your sales and brand reputation.
People often have other questions, so let's take a quick look at some FAQs. 
Cryptobase ATM FAQs
Will I receive my bitcoins right away?
Yes, the transaction should be posted almost immediately; however, the bitcoin has to be sent to you on the bitcoin network called the blockchain. Depending on your wallet, it may require three to six confirmations before the bitcoin is deposited in your wallet and spendable. Each confirmation could take up to 10 minutes.
Do I need to buy a whole bitcoin, or can I buy a fraction of a bitcoin?
You do not need to buy a whole bitcoin. You can purchase as little as $1 worth of bitcoins at the ATM. This amounts to a small fraction of an entire bitcoin, but this isn't a problem because bitcoins can be divided into tiny pieces, the smallest being 0.00000001 BTC.
What cash denominations does the machine accept?
All cash denominations ($1, $2, $5, $10, $20, $50, $100) are accepted by the machine.
Does the ATM accept credit or debit cards?
Currently, Cryptobase ATMs only accept cash as a form of payment.
Where are cryptobase ATMs located?
Cryptobase ATMs are available in the following US States: 
Arizona
Arkansas
California
Connecticut
Florida
Georgia
Illinois
Missouri
New Jersey
North Dakota
Oklahoma
Tennessee
Texas
Virginia
For any further queries, to find an ATM near you, or just have a chat to learn more, you can contact Cryptobase ATM here !