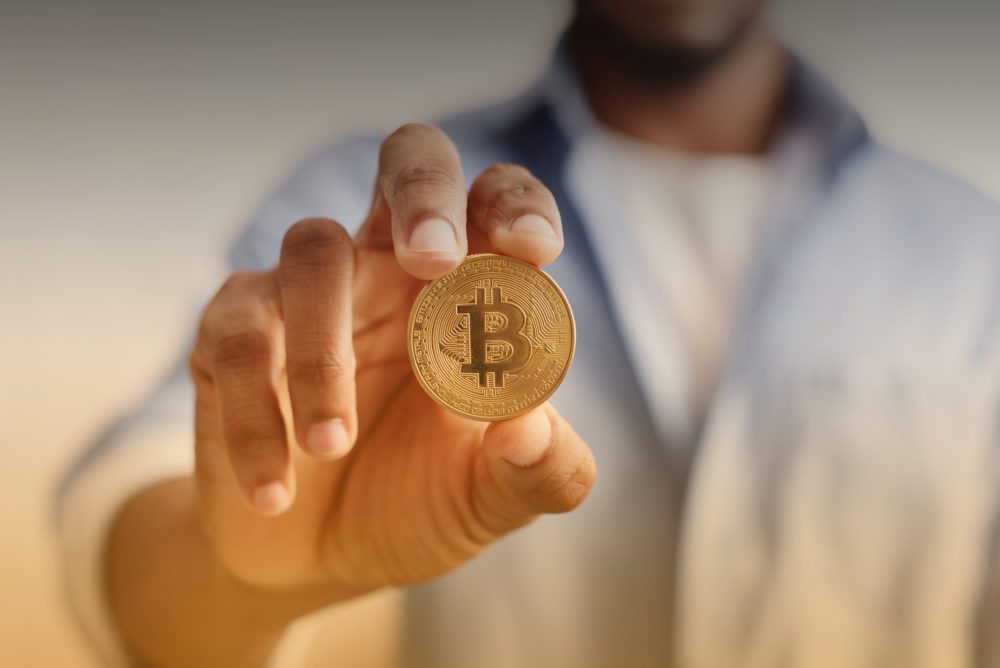 Cryptobase ATM's Guide To Getting Free Bitcoin
There's never a dull moment when it comes to cryptocurrency. In 2009, when the first cryptocurrency, bitcoin, was launched, it was impossible to predict what would happen. However, even though bitcoin and other cryptocurrencies are becoming more valuable daily, there are still a few ways to receive free bitcoins. Here are some of them.
Join the Crypto Community and Get a Sign-Up Bonus
Cryptocurrency exchange sign-up bonuses are the fastest way to get free cryptocurrency. Similar to stock market bonuses, you'll have to deposit or trade a particular amount of money for a specific period to be eligible for a special bonus within the platform.
Earn Money With Coinbase Videos
There are several cryptocurrency exchanges worldwide, but Coinbase is one of the biggest. Coinbase recently launched a section of its site called Coinbase Earn, which allows you to earn free cryptocurrency by watching educational videos about cryptocurrency.
In other words, you not only get free crypto — you also get free education. There's an earn feature on CoinMarketCap, but many find that site a bit clumsier than Coinbase.
Get NFTs for Free
Even though non-fungible tokens (NFTs) aren't technically cryptocurrencies, they've become a new way for people to earn money. Indeed, most NFTs don't sell for millions of dollars, but people can make significant amounts flipping them.
Some NFT projects offer invite bonuses to the top five or 10 people who ask the most people to their Discord server. For those who don't want to do all that work, here's an easy way to win free NFTs: Search for NFT giveaways on Twitter. You'll find countless giveaway opportunities that require you to follow and retweet a specific Twitter account.
Take Advantage of BlockFi's Credit Card Offer
Cryptocurrency exchange BlockFi recently released the BlockFi Rewards Visa Signature credit card. Every purchase earns you 1.5% back in bitcoin — and there's no annual fee. In addition, if you use the card for at least $100 in bitcoin over the first three months, you'll earn an additional 3.5% back in bitcoin, and for every additional $50,000, you'll receive 2% back in bitcoin.
Furthermore, 0.25% of all cryptocurrency trades made with BlockFi will be credited to your bitcoin account. Plus, every approved friend you refer will receive a $30 refer-a-friend bonus.
Exchange Free Stock for Cryptocurrency
Many stock brokerage companies offer free stock to new customers. But some stock market companies also allow users to buy cryptocurrency on their platforms.
The following are some tips for savvy users:
Get the free stock bonus
Sell the free stock
Purchase cryptocurrency with the proceeds
Using free stock is as simple as meeting the requirements, selling the free stock, and purchasing crypto with the cash.
Become a Cryptocurrency Referral Program Participant
To participate in cryptocurrency programs, you must be a member of a crypto exchange site, and if you're already holding crypto, you're more than likely already a member. Like affiliate programs, these exchanges often have referral programs.
Referral rewards can include free crypto or other bonuses if you get others to sign up using your referral link. Users must complete specific actions on the exchange to earn referral rewards, such as completing a minimum number of transactions.
With very little involvement, you can earn cryptocurrency for free by using an exchange's referral program. However, to avoid common scams, always use secure, safe exchanges.
Become Familiar With the Market Cycle
When invested correctly, cryptocurrency can be one of the biggest payoffs. You'll see real gains if you exchange your coins strategically. Despite not giving you "free" crypto like the other ideas on this list, this strategy can substantially increase your wealth.
Earn Interest on Your Cryptocurrency
Cryptocurrencies can earn interest if you leave them on a centralized exchange. Several factors affect how much interest you earn, including which exchange you use, the type of cryptocurrency you're earning interest on, and the amount of that cryptocurrency you have on the exchange.
Learn About Crypto Staking
Crypto staking can be highly beneficial if you're looking for a steady source of income or are a long-term investor. This is because coins with higher speculative value have higher rewards than coins with lower speculative value.
Some cryptocurrencies use a proof of stake (PoS) protocol to manage their decentralized systems. Consequently, digital currency owners can earn income by staking their coins as validators. There are numerous advantages to holding a coin, including supporting the infrastructure and earning income.
Use Crypto Credit Cards
With regular cash-back credit cards, you can exchange crypto for purchases. You may be rewarded with bitcoin or other popular altcoins if you make a purchase with these credit cards. Additional spending bonuses may also be available.
There are two popular credit cards here: BlockFi and Gemini. However, you should apply the same approach as any other credit card to get the rewards: Don't overspend.
Take Crypto Surveys
An old internet game gets a new twist: Take a survey and earn money. Cryptocurrency is the currency here — some sites allow you to do that nowadays.
In addition to surveys, games, and other daily offers, Freecash is another entrant. You can also withdraw gift cards or dollars along with cryptocurrency payouts. You can still earn free cryptocurrency even if the site seems overly complex.
Introducing Cryptobase ATM
There are many ways to buy and sell cryptocurrencies, but crypto ATMs are the most convenient, discreet, and effortless method. Cryptobase ATM is one of the leading suppliers of bitcoin ATMs in the United States. The growing interest in cryptocurrency trading gives business owners an excellent opportunity to capitalize on it.
You Can Install Crypto ATMs in Your Store
Recently, bitcoin ATMs have become increasingly popular for converting bitcoin into cash. Bitcoin can be purchased discreetly and safely at ATMs. Hosting a bitcoin ATM will attract extra business to your store. You provide space for the machine, and Cryptobase ATM says it will handle everything else.