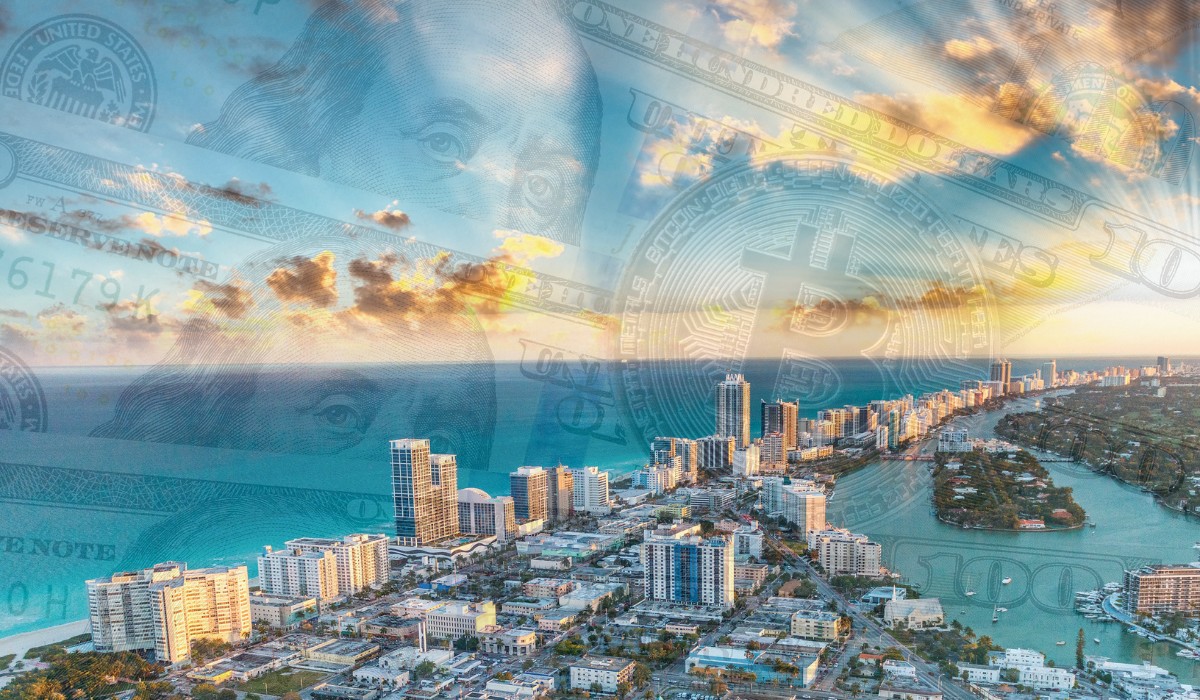 How to Buy Bitcoin with Cash in Miami Using Cryptobase ATM
Embracing the Bitcoin Revolution in Miami
Welcome to the future of currency in Miami! As digital currencies like Bitcoin continue to revolutionize the financial world, it's essential to stay informed. This guide is your key to understanding how to buy Bitcoin with cash in Miami using a Cryptobase ATM.
Understanding the Basics
What is Bitcoin?
Bitcoin, the pioneer of cryptocurrencies, is a digital currency that operates independently of a central bank. It's known for its decentralized nature, peer-to-peer technology, and enhanced security features.
Why Choose Cryptobase ATMs?
Cryptobase ATMs offer a convenient, secure, and user-friendly way to purchase Bitcoin with cash. They are an ideal choice for those new to cryptocurrencies or for seasoned investors looking for a quick transaction.
Where to Buy Bitcoin With Cash in Miami
Locating a Cryptobase ATM in Miami is a breeze. You can use the dedicated Cryptobase Bitcoin ATM locator to find the one nearest to you.
Cryptobase Bitcoin ATM Locations Near Miami's Popular Landmarks
1. Miami SunFlex: Close to Hard Rock Stadium
Bitcoin ATM location: 3670 NW 183rd St, Miami Gardens, FL 33056
A stone's throw away from the Hard Rock Stadium, home to major sports and entertainment events​​.
2. Miami Valero: Near Oleta River State Park
Bitcoin ATM location: 10 NW 167th St, North Miami, FL 33169
Conveniently located close to Oleta River State Park, a haven for outdoor enthusiasts​​.
3. Miami Westar: In the Vicinity of Miami Gardens
Bitcoin ATM location: 3701 Northwest 167th Street, Miami Gardens, Florida 33055
Situated near the bustling area of Miami Gardens, a hub for local culture and community events​​.
4. Northwest 27th Avenue: Adjacent to Wynwood Arts District
Bitcoin ATM location: 2225 Northwest 27th Avenue, Miami, Florida 33142
Perfectly placed for those visiting the famous Wynwood Arts District, known for its vibrant street art and galleries​​.
5. South Dixie Highway: Gateway to Coconut Grove
Bitcoin ATM location: 3700 South Dixie Highway, Miami, FL 33133
This ATM is ideal for visitors exploring the historic and scenic Coconut Grove area​​.
6. Coral Way: Close to Miracle Mile
Bitcoin ATM location: 2190 Coral Way, Miami, FL 33145
Situated near Miracle Mile, famous for its dining, shopping, and entertainment, this location offers a convenient stop for Bitcoin transactions​​.
7. SW 8th Street: Near Tropical Park
Bitcoin ATM location: 8590 SW 8th St, Miami, FL 33144
Perfect for those spending a day at Tropical Park, known for its lush landscapes and outdoor activities, this ATM adds convenience to your excursion​​.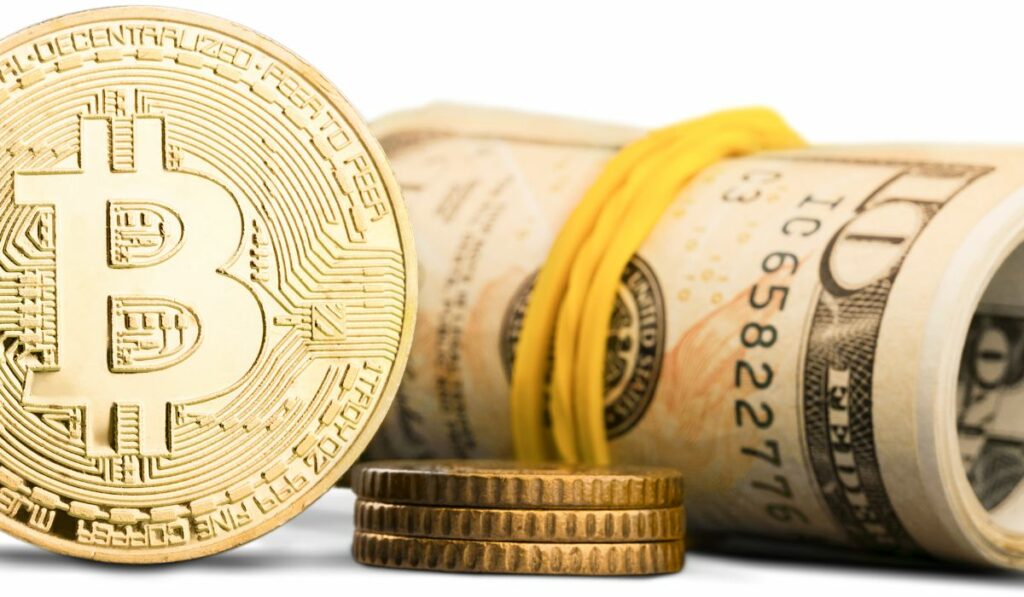 A Step-by-Step Guide to Purchasing Bitcoin with Cash In Miami
Step 1: Wallet Setup
Before heading to an ATM, ensure you have a Bitcoin wallet. Choose from hardware wallets, mobile apps, or desktop options based on your preference and security needs.
Step 2: Locate Your Cryptobase ATM
Using the methods mentioned, pinpoint the most convenient Cryptobase ATM location in Miami.
Step 3: Begin Your Transaction
Upon arriving at the ATM, follow the easy-to-use interface to start your Bitcoin purchase.
Step 4: Insert Cash
Enter the amount of cash equivalent to the Bitcoin you wish to purchase. Cryptobase ATMs accept various denominations for user convenience.
Step 5: Confirm and Complete
Review your transaction details for accuracy and confirm. Your Bitcoin will be securely transferred to your wallet in no time.
Step 6: Transaction Confirmation
Check your wallet to ensure the Bitcoin has been received. This step is crucial to confirm the completion of the transaction.
Advantages of Using Cryptobase ATM to Buy Bitcoin in Miami
Immediate Transactions
Cryptobase ATMs offer one of the fastest ways to convert your cash into Bitcoin, making it highly efficient.
User-Friendly Interface
Even if you're new to Bitcoin, the ATMs are designed to be straightforward and easy to navigate.
Enhanced Security
Enjoy peace of mind knowing your transaction is secure with state-of-the-art technology.
Pro Tips for a Seamless Experience
Familiarize yourself with the Bitcoin wallet interface beforehand.
Keep an eye on the Bitcoin market to determine the best time to buy.
Always retain the transaction receipt until the Bitcoin shows up in your wallet.
In Conclusion: Your Gateway to Buy Bitcoin in Miami
Using a Cryptobase ATM to buy Bitcoin with cash in Miami is not just a transaction; it's stepping into the future of finance. With this guide, you're well-equipped to join the Bitcoin movement with confidence and ease.
FAQs About Buying Bitcoin With Cash in Miami
What do I need to buy Bitcoin at a Cryptobase ATM?
You need cash and a Bitcoin wallet.
Do I need technical knowledge to use a Cryptobase ATM?
No, Cryptobase ATMs are designed for ease of use, regardless of your technical background.
How secure is a Cryptobase ATM?
They are highly secure, using advanced technology to protect your transactions.
Can I buy Bitcoin with a credit card at these ATMs?
No, Cryptobase ATMs in Miami currently only accept cash.
Are there transaction fees?
Yes, be sure to check the fees before confirming your purchase.
How long does a typical transaction take at a Cryptobase ATM?
Transactions usually take only a few minutes from start to finish.
Is there a limit to how much Bitcoin I can buy at a Cryptobase ATM?
Yes, each ATM has its set limits. Check these before making a transaction.