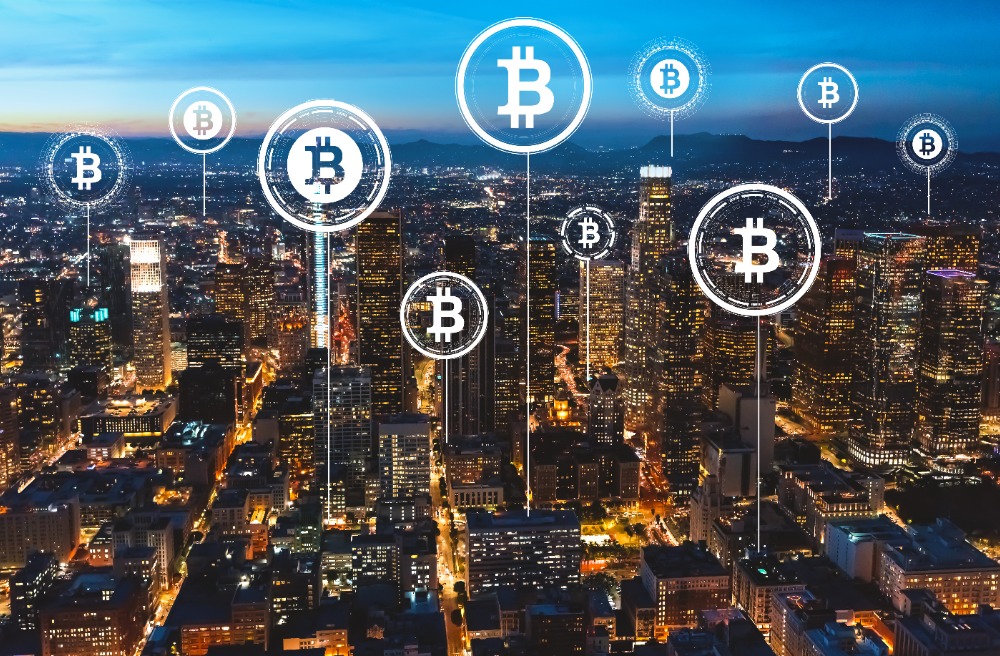 Upcoming 2023 Los Angeles Crypto Events
There are a number of planned crypto events in and around the Los Angeles area upcoming in 2023 that you should look forward to if you're an enthusiastic cryptocurrency follower who lives in Los Angeles. These events provide excellent opportunities to network with other enthusiasts, gain insights into the latest crypto trends, and explore new investment prospects. In this post, we'll give you a thorough rundown of all the major cryptocurrency events in the Los Angeles region in 2023.
The presenters at the Web3 Invest event are all experts in the field of Web3 technology. They will discuss what they have learned along the way and what they hope to see happen in the future of this dynamic field. There will be opportunities to interact with experts in the field, ask questions, and network with others who share your interests.
This event is for everyone interested in Web3; whether you're a seasoned investor, a newbie, or just curious. We think that working together and building a sense of community are crucial to advancing the state of technology, and we intend to provide a platform where these values may flourish.
Come spend the day with us in Los Angeles at the Web3 Invest Show and Mixer, where you will be inspired, educated, and entertained.
Date: April 22-23, 2023
Location: Los Angeles
Bitcoin & The Future of Money with Nik Bhatia
Nik Bhatia, a best-selling author and part-time professor at the USC Marshall School of Business, is hosting this special six-hour summit to teach people about bitcoin. Learn WHAT bitcoin is, HOW it works, and WHY it's making waves.
Date: April 29, 2023
Location: Los Angeles
When it comes to the future of DeFi, NFTs, metaverses, GameFi, and DAOs, DCENTRAL Global is the largest community-based, multi-chain crypto and Web3 events facilitator in the world. Our mission is to inform and unite the many groups and developers interested in WEB3—whether virtually or in person—to discuss and solve pressing problems in the field.
Date: June 12-13, 2023
Location: Los Angeles, Wisdome LA
Pacific Bitcoin goes beyond just a conference. An event honoring Bitcoin, its culture, and the people helping to create its bright orange future. Hear from over a hundred of today's most influential thought leaders in Bitcoin, sports, and the arts. Learn more about Bitcoin and its thriving community. Play games, answer trivia, and learn more about our presenters.
Date: Oct 5-6, 2023
Location: Los Angeles, The Barker Hangar
2023 Blockchain Leadership Connect
Learning platform IDEAS (Int'l Data Engineering and Science Association – 501.c.3 Non-profit) aims to bring together those interested in Web 3.0, artificial intelligence, and data science. We are a non-profit organization that has held conferences all around the United States for the past few years, bringing together professionals in the fields of data science and artificial intelligence.
We can't wait to see how the Blockchain industry evolves and change the world. We think the Internet's future lies in the combination of data science, AI, and blockchain. Our conference intends to establish a network among blockchain pioneers, coders, and fans. You have high hopes for the prestigious blockchain technology conference you have been hearing rumors about. Professionals from all over the world will gather together to talk about the future and where things are headed.
Date: Oct 15th
Location: Los Angeles Convention Center
Other Crypto Events around Los Angeles
There are other gatherings and workshops relating to cryptocurrencies that take place throughout the year in addition to the ones already listed. These smaller events provide an excellent opportunity for more intimate networking and learning experiences.
There are plenty of chances for those interested in cryptocurrencies in the Los Angeles region to learn more about the technology. As we build a digital future, cryptocurrency is paving the way. Thanks to the diversity of events, meetups, and workshops that take place all year round, there is certainly an opportunity for everyone to be involved.
Interested in buying crypto for the first time?
Try one of CryptoBase ATM's many locations in the

Los Angeles Area.
With a Cryptobase Bitcoin ATM, you can convert cash to crypto easily and securely


With a Cryptobase Bitcoin ATM, you can convert cash to crypto easily and securely

Visit

Bitcoin Atm Los Angeles

for Cryptobase ATM locations.