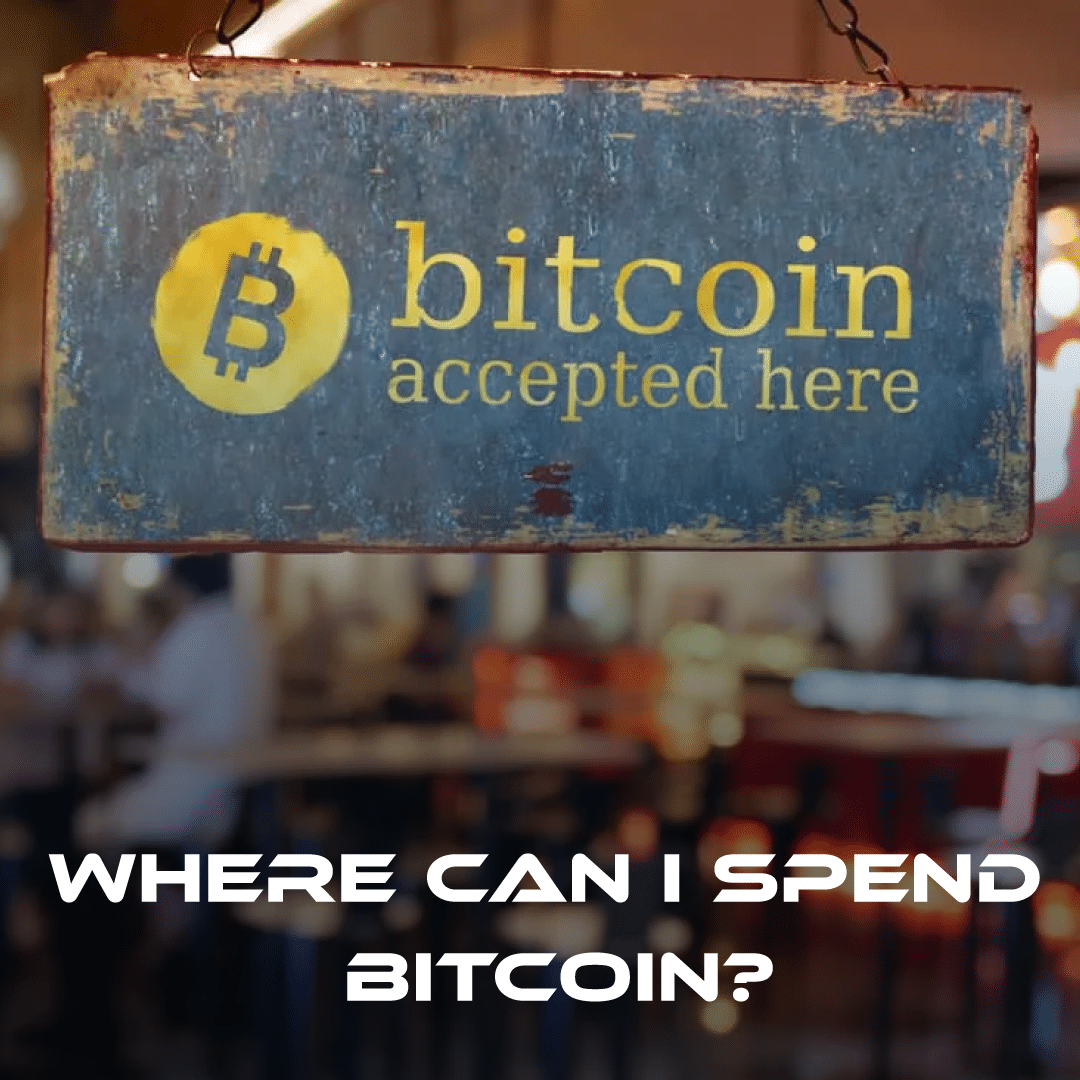 Where can I spend Bitcoin?
You may be wondering where you can spend your Bitcoin (BTC) … it's easier than you think! As Bitcoin and other cryptocurrencies are gaining popularity, many local and online businesses are accepting bitcoin directly, or through gift cards and debit cards.
Here is a list of places you can spend your Bitcoin:
1. Local Shops +Restaurants : Hundreds of restaurants have started to accept bitcoin using QR scanners directly from the virtual wallet and will advertise if they accept BTC. Note: Coinmap is the largest registry for bitcoin businesses in the United States and Europe – it is a great tool to find local businesses that accept Bitcoin. 
2. Shopify : Shopify is a very popular online platform for businesses with nearly 100,000 merchants accepting bitcoin as payment. Through Shopify, you can purchase a vast range of goods from clothing to sporting goods.
3. Overstock : Overstock.com is a mega e-Commerce platform where users can purchase furniture, jewelry, clothes and much more. Bulk or individual purchases can be made using BTC.
4. Expedia : Fancy a vacation…use Bitcoin to book a flight and hotel! At checkout, enter your BTC wallet information to cover your travels costs. Note: Flight comparison site Cheapoair also accepts Bitcoin and Bitcoin.travel is a new service arising to handle travel needs in a manner similar to Expedia. There are great deals on hotels, rental cars and local attractions throughout the site.
5. Dish Network : Dish Network accepts Bitcoin and can be used to set up satellite television, Amazon Alexa and other tech products + services in your home.
6. Microsoft / Windows / XBOX : Microsoft now accepts BTC as a payment method for games, apps and in-game purchases – including XBOX One and Windows 10 software.
7. Dell : Dell accepts BTC for computers + laptops, where many devices have price specials when cryptocurrency is used at checkout. 
8. Gift Cards : (Home Depot, Sears, CVS, GameStop + more) : For some in-store purchases, QR scanners can take the place of cash and credit cards. Home Depot, Sears and CVS accept Bitcoin. Your bitcoin is instantly converted into an e-gift card and instantly used for the in-store purchase.
9. Bitcoin ATM: If you're ever in need of cash to shop, find one of our nationwide Cryptobase ATMs to easily convert your Bitcoin into cash! Note: click here to find an ATM near you!