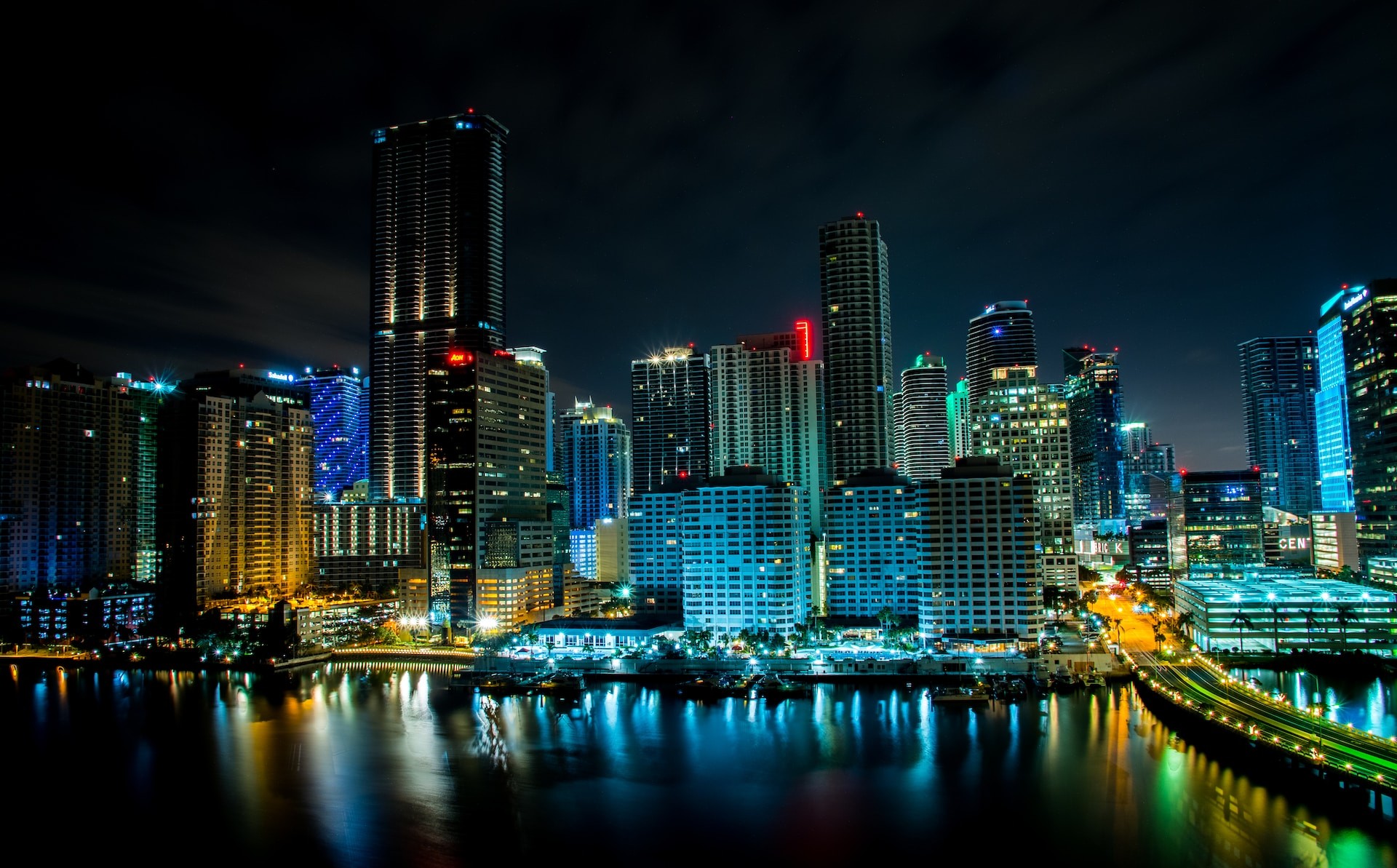 How to Buy Bitcoin in Miami
In the shimmering cityscape of Miami, where technology meets the waves, a revolution is brewing. As we stride into a new age of digitized finance, you might be wondering, "How do I become part of this?" 
Today, we're diving into a specific facet of this digitized economy – purchasing from a Bitcoin ATM in Miami. Ready to dip your toes into the crypto waters? Let's buy Bitcoin in Miami!
Understanding the Bitcoin Phenomenon
The Digital Gold Rush
Imagine, for a moment, the days of the gold rush. People flocked from all corners to get a piece of that shiny metal. Today, Bitcoin is akin to that gold, but in the digital realm. It's not just a trend; it's a financial revolution. And Miami, with its forward-thinking ethos, is at the forefront.
Why Miami?
Why is Miami becoming a hub for Bitcoin enthusiasts and investors? It's a fusion of a tech-savvy population, welcoming regulations, and the city's global appeal. Think of it as Silicon Valley but with beaches and mojitos.
How to Buy Bitcoin in Miami from a Bitcoin ATM
Step-by-Step Guide
1. Locate a Bitcoin ATM in Miami by using the map or entering your zip code.
2. Verify your identity (if required by the machine).
3. Provide your Bitcoin address.
4. Insert cash.
5. Confirm the transaction and voila! You've bought Bitcoin.
Tips and Tricks
– Always double-check the current Bitcoin price.
– Ensure your digital wallet is secure.
– Be wary of high transaction fees; they can sneak up on you!
Potential Pitfalls
Like anything valuable, Bitcoin attracts its fair share of miscreants. Remember, always to safeguard your transactions and be cautious of anyone asking for personal details.
Finding a Bitcoin ATM Near You in Miami
The Basics of Bitcoin ATMs
Did you know Bitcoin ATMs aren't that different from your regular ATMs? They're just specialized machines tailored for cryptocurrency transactions. Instead of dispensing dollars, they give you a digital code representing your Bitcoin.
Locating the ATM
In Miami, these machines are sprouting like palm trees. Websites and apps like CryptoBase's ATM Bitcoin ATM locator can pinpoint the nearest one to you. With a few taps on your phone, you're on your way to owning some digital gold.
CryptoBase has a network of Crypto ATMs across the United States and especially in Miami. The locations are convenient and typically open 24 hours a day. Here are some of the Bitcoin ATM in Miami that support buying Bitcoin, Litecoin, and Bitcoin Cash:
10 NW 167th St, North Miami, FL, 33169, USA
3700 S Dixie Hwy, Miami, FL 33133, USA
2190 Coral Way, Miami, FL, 33145
11698 SW 152nd St, Miami, FL 33177
2445 West Flagler Street, Miami, Florida, 33135
222 Northwest 37th Avenue, Miami, Florida, 33125
695 NW 27th Ave, Miami, FL 33125
9497 NW 7th Ave, Miami, FL 33150
8680 W Flagler St, Miami, FL 33144
1300 NW 79th St, Miami, FL 33147
1695 NW 119th St, Miami, Florida
2020 NW 17th Ave, Miami, FL 33142
13595 SW 137th Ave, Miami, FL 33186
10191 SW 72nd St, Miami, FL 33173
840 NW 183rd St, Miami, FL 33169
3698 Southwest 8th Street, Miami, Florida, 33135
11175 Southwest 40th Street, Miami, Florida, 33165
6120 NW 27th Ave, Miami, FL 33142
2612 Northwest 27th Avenue, Miami, Florida, 33142
10301 NW 7th Ave, Miami, Florida, 33150
1055 NW 27th Ave, Miami, FL, 33125, US
6401 SW 8th St, West Miami, FL, 33144
8590 SW 8th St, Miami, FL, 33144
2895 Biscayne Blvd, Miami, FL
6776 SW 117th Ave, Miami, FL 33183
11698 SW 152nd St, Miami, FL 33177
720 SW 2nd Ave, Miami, FL 33130, USA
12000 SW 117th Ave, Miami, FL 33186, USA
1 NW 54th St, Miami, FL 33127, USA
A&A FOOD MART – MIAMI, FLORIDA
15400 NW 7th Ave, Miami, FL 33169, USA
Embracing the Future
Miami and Bitcoin are like dance partners, twirling in synchrony to a futuristic beat. As we embrace this digital age, understanding and participating in it becomes vital.
So, when you're in Miami, feeling the beat of the city and the hum of potential, why not step up to a CryptoBase Bitcoin ATM and make history?
Conclusion
As the sun sets over Miami's iconic skyline, we realize that buying Bitcoin in this vibrant city is more than just a transaction; it's an experience. A blend of technology, finance, and the spirit of the future. Now that you're armed with the know-how, are you ready to take the plunge?
Frequently Asked Questions (FAQs): How to Buy Bitcoin in Miami
Can I buy Bitcoin with credit cards at these ATMs?  
Yes, many Bitcoin ATMs accept credit card payments but always double-check before initiating a transaction.
Are Bitcoin ATMs safe to use?  
Generally, they are safe, but always choose ATMs in well-lit, public places.
Do I need a digital wallet before purchasing?
Yes, a digital wallet is necessary to store the Bitcoin you purchase.
Is buying Bitcoin in Miami different from other cities?  
The process is largely the same; what sets Miami apart is its vibrant crypto community and numerous Bitcoin ATMs.